1
One-on-one Consultations
If you'd like an approach designed specifically for you, I offer one-on-one therapy in-clinic in London or via Skype Video.
2
Health Through Posture Video Course
Are you in pain and/or conscious of how you look? My online video course helps you improve your posture so you can live pain free and feel more confident about your appearance.
3
My Newsletter
 Sign up and I'll send you 3 exercises. It's free!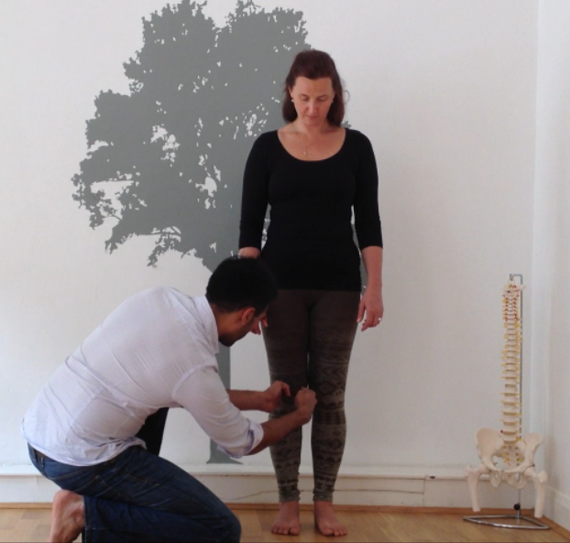 "After four months with daily exercises I am now pain free for the first time in many years! I had been suffering from neck and shoulder pain for several years and lately also tennis elbow and sciatic leg pain. I was desperate when I found Ameet and The Egoscue Method. The therapy has done wonders for me and I can highly recommend Ameet, who is very professional."

Monica Hyllner, Consultant Anaesthetist, MD, PhD

"If you want a life pain free, Ameet is the therapist you should see. His focused programme of tailor made exercises have resolved my long standing neck & shoulder stiffness over just a few weeks. His empathy, enthusiasm and encouragement lead to success stories like mine. I have been recommending him and The Egoscue Method to several patients since experiencing amazing results myself."

Dr Shobana Sreetharan, GP

"I'd been experiencing pain in my hips for 3 years, pain in my upper back for 20 years and unable to walk. The consultant advised that, apart from pain killers, there was nothing they could do for me. I was determined to challenge the consultant's view and research led me to The Egoscue Method. Six months on with Ameet, I'm pain free and walking the dog for an hour a day."

Caroline Holt, Attitude Coach - attitudecoach.co.uk

"After an L4 and L5 disc bulge my chronic back pain was debilitating at times. I tried different therapies and even a steroid injection, none of which had any lasting effect. I've improved massively thanks to Ameet and am no longer considering the NHS recommendation of having a back operation! I can run pain free and am registered for two half marathons! He has helped me enormously."

Chris Barton, Graphic Designer - chrisbartoncreative.com

"I was not sleeping well. I was suffering from pain in my neck and upper back and I couldn't pick up my grandchildren without a great deal of discomfort. After a series of sessions with Ameet, the improvement has been really remarkable. I now have a programme of exercises, which take me less than 30 minutes a day.  The pain in my neck and back has gone and I feel generally fitter and healthier."

Jan Jury, Retiree